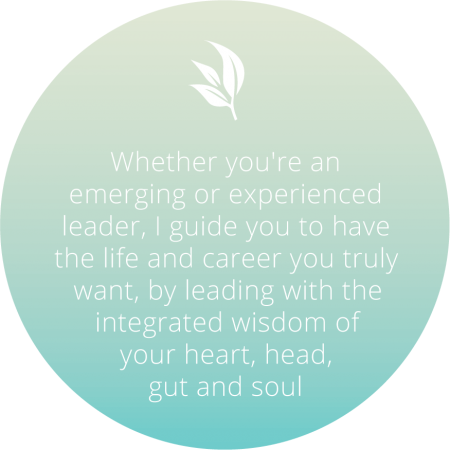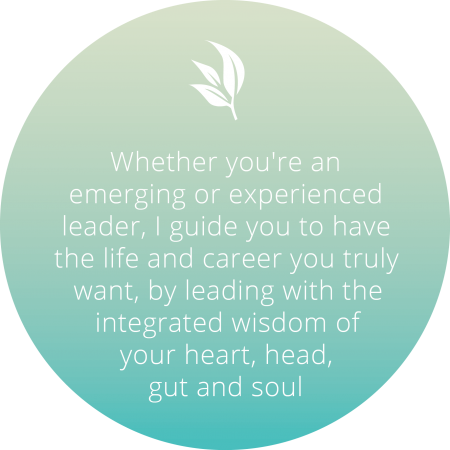 My work with leaders started unbeknownst to me at the age of 10.
My dad was the first leader I ever had the pleasure of listening to and learning from.
At the time, he was the head of service in a regional office of an international car company and every night, when our family gathered around the dining room table, we would share with one another about our day.  
My Dad's stories that stand out most involved the people he worked with and how he was managing, leading and motivating them – over days, weeks, and months even – to run and move his region's business forward.
Every evening he talked about what was working, what wasn't, mistakes he made, what he was learning, wins he achieved, and how he planned to proceed.
Little did I know then that what I was gaining at the dining room table was more than a healthy meal and connection with family. At the age of 10, I was receiving an early education on leadership and career development – and loving every minute of it.
What I Do
I help you see your innate gifts, passions and skills, as well as your potential.
I honed much of this method not just from my formal education and coaching certifications but also from my time at Visa, working interdepartmentally in Finance and HR, advising and coaching leaders of all levels.
Together we craft a custom action plan for you to follow to have the career you dream of in harmony with the life you desire.
When your career and life desires are in alignment with who you innately are you will:
Feel good about how you live AND work, not just one or the other

Consistently experience less stress and more ease

Live and lead with greater self-trust and self-confidence

Make even more of an impact in your career and your life

Know clearly where you are headed and the decisions to make to get there

Experience more fulfilling, productive and meaningful relationships at work and at home

Be more aware and present, moment to moment

Grow your life and leadership in a way that is unique to you
I'm lit up by helping you be happy and thrive in ways that are deeply right for you and by supporting you to continually evolve and grow.
I help you make the world a better place by guiding you to:
Tap into your inner wisdom
Express your unique gifts and talents
Love your work AND your life
Continually grow and evolve
Practice self-care and mindfulness
Have a positive, lasting impact on people, planet and profit.
Nourish and nurture the leader in you!
Receive Self Care Spark (practice), Breathing Break (meditation) and Nature Nuggets (inspiration) when you join the Thriving Leader Community and download your free TLC Virtual Gift Bag.
"Working with Andrea has been life changing. This is the third time we've worked together – once through my company's corporate executive coaching program, once as a private client in her Fresh Start Career Coaching program, and now in her Thriving Leader program. Andrea grows with you as you and your career evolve.  I love that I can flow in and out of coaching to work with her at different transitions, developments, or pivot points in my career.
I honestly didn't believe I could have the balance I have now and still accomplish so much in life and at work. I thought I had to give up my life for my work. Now, through reflection, prioritization, and focus – skills I honed with Andrea in Thriving Leader– I realize I can have a life and still be successful"
David H. Dancer, Executive Vice President, Teleflora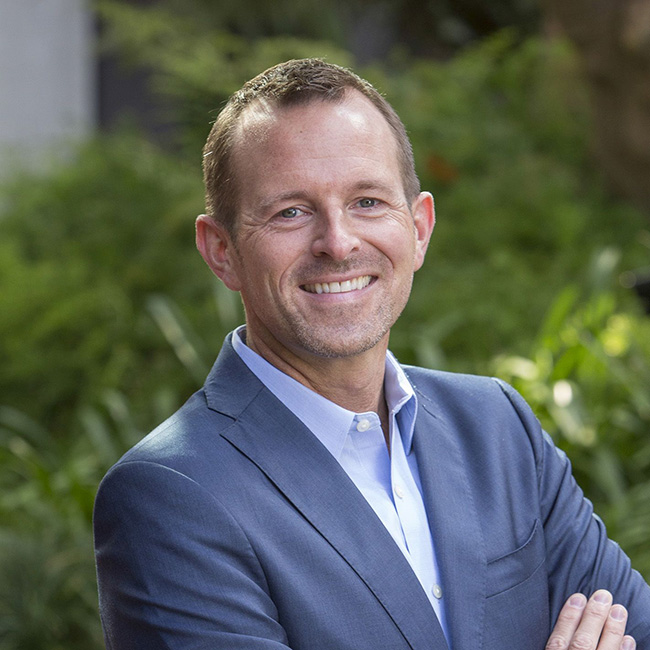 Do you want to lead with greater confidence,
creativity, compassion and courage? That's why I'm here.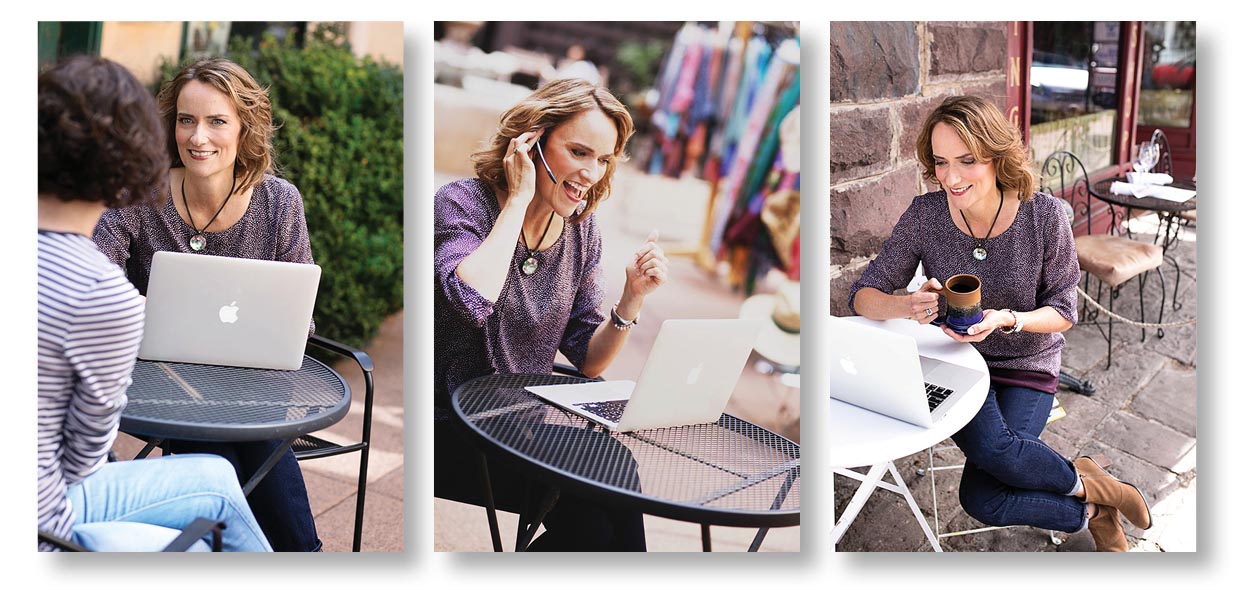 I provide high end, high touch, highly customized service to my clients.
I offer you the years I spent creating a unique career and leadership development process for myself in carefully crafted sessions and programs that address your whole person – your innate skills, visions, dreams, self-care, and goals – not just your next move up the career ladder.
I'm a mathematical intuitive. A paradox I use to show executives how to lead with not only their heads but the wisdom of their heart, gut and soul.
I observe, absorb and apply. I take the best of what I learned from ten years in the corporate world of Visa – in Systems Operations, Development, Finance and Human Resources – and funnel that into my individually catered executive and leadership coaching programs.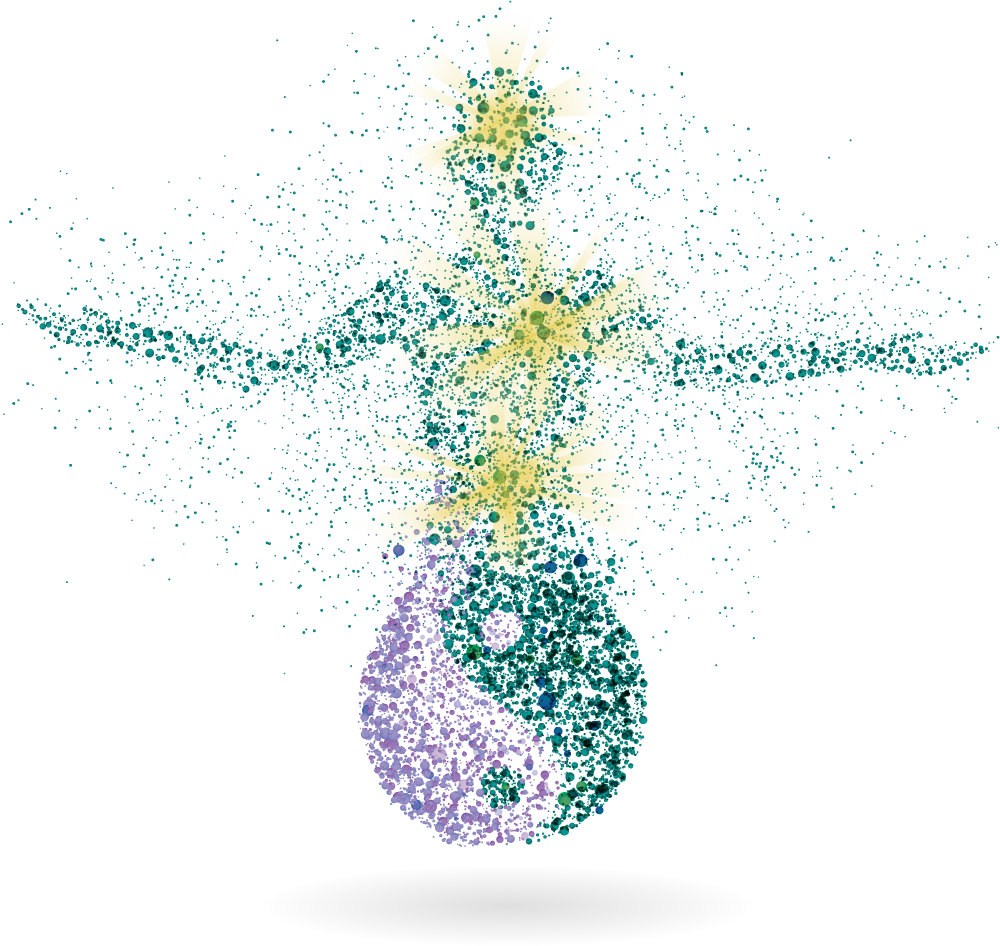 I focus on the perfect balance of inner and outer work and incorporate the wisdom of your multiple brains (heart, head, gut…) for greater impact and faster growth in your life and career.
I am the first coach in California to be certified in mBIT (Multiple Brain Integration Technique) – a proven tool backed by science that creates intuitive leaders like you who use both their rational intelligence and their intuitive intelligence to wisely guide and evolve their people, their relationships, their decisions and their organizational worlds.
I combine practical tools and systems with spontaneous play and creativity. Our sessions will not only be chockfull of info, but enjoyable as well.
I'm an empathpreneur with a solid corporate background. (You can visit my official bio page here.)
My leadership superpowers include "seeing" the potential in others, as well as "reading" energy. I use these gifts in service of and for the benefit of my clients who need help seeing their way to a more fulfilling life and career.
My upbringing as a first generation German American, and often feeling like an outsider, helps me deeply understand the push and pull of embracing yourself while longing to fit in. Sound familiar? (HOT TIP: be your full self – let go of fitting in! Dive deep, be you-nique – and watch your spirit soar! It's not about fitting in; it's about being you in a way that works.)
I'm a fierce proponent and practitioner of self-care – whether it's through meditation, good nutrition, movement, sleep, down time, creativity, connecting with loved ones and pets, pursuing a hobby or getting out in nature – to sustain yourself and thrive in your life and work.
I covet tech "toys" that save time and make life easier – taking regular techno-sabbath breaks from them – and will encourage you to do the same.
I live equidistant between San Francisco and San Jose – a fact that delights the mathematician in me!
I am a master gardener and I love growing things: be they plants, people, pets, or projects.
I feed off nature, nutrition, fitness, photography and being with my husband and 4 cats – not necessarily in that order.
I love wisdom and the brain. And I will bring all these factors and more to our unique coaching relationship.
I help you see and follow the natural growth cycle of your life and career – and know when it's time to stretch and grow, level up or move on. I am your lifecycle leadership coach.
"Working with Andrea is the best thing I ever did – besides marrying my husband. Here's why:
I have balance and confidence now – which is everything to me.
I've been identified as a high potential leader and selected to participate in a company sponsored leadership development and mentorship program.
I've gone from a Director leading only 3 others to a Senior Director leading a team of 30, and my salary has increased over 50%.
I recently had a conversation about becoming a VP that I would never have broached before Andrea.
Most importantly – I've learned how critical self-care is. I now block regular time out on the calendar for ME.
I love that Andrea combines your personal life and your work in her coaching. She doesn't compartmentalize.
Andrea easily translates my issues and guides me in actionable ways. It never ceases to amaze me the places we go in coaching. I can come to a session feeling unprepared and walk out with 8 new ideas or directions to go."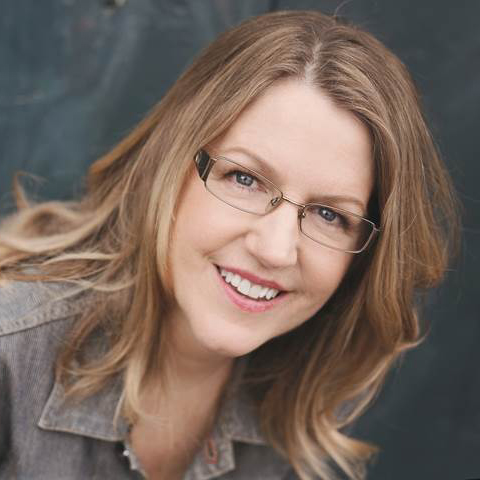 Barbara Sullivan, Senior Director Business Operations, Automotive / Mass Media Industry
What you can do next:
If you're looking to partner with a highly skilled and effective executive coach to be more fulfilled and impactful in your work – and life – I invite you to take the next step. Let's connect!
Because I am committed to helping leaders like you make wise and powerful decisions – and to ensure that there is mutual alignment with everyone I work with – if you feel a yes deep inside to move forward, I invite you to respond to a few questions so that I can customize your Let's Get Growing! Discovery Session – a gift from me to you.


If you aren't quite sure where to dive in and would like to contact me, if you're private client click here, if you're a corporate client click here – and let me know what's going on in your career or your organization that has you looking for a coach and together we'll determine what the next step for you is.
I so look forward to meeting you!
Warmly,
Andrea
If you aren't quite sure where to dive in and would like to contact me, if you're private client click here, if you're a corporate client click here – and let me know what's going on in your career or your organization that has you looking for a coach and together we'll determine what the next step for you is.
I so look forward to meeting you!
With warmth and wisdom,
Andrea