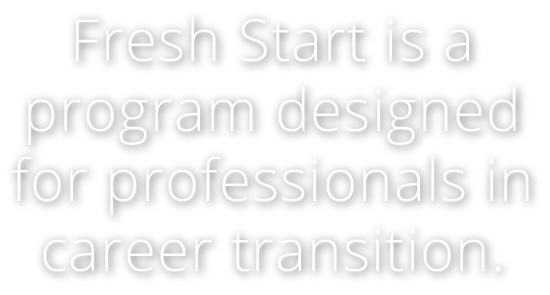 It's for those times when you're feeling ready for a new beginning – a fresh start – and need support and guidance to make your career move in the most aligned and authentic way for you.
You might be:
In a job/career/organization you enjoy, but eager to progress and groom yourself for a new role and/or promotion within (or possibly outside of) your organization
In a job/career/organization you don't enjoy, and you know it's time to explore a potential career change, start your own business, or embark on an effective job search process (whether you know what you want next or not)
Entering or re-entering the job market having achieved your most recent level of education or after a period of absence (self-initiated or forced through layoff/downsizing/rightsizing/etc.), or
Ready to transition out of the job market and eager to do so in a meaningful and mindful way.
No matter what chapter of your career you're in – or whether you know what's next for you or not – you've come to the right place.
My passion is helping professionals discover and embrace their unique gifts and talents and be in jobs and careers that are meaningful, rewarding and in harmony with who they are and the life they want to live.
"I highly recommend working with Andrea. She's worth every penny and more!"
Shilpa, Executive Director, Fortune 500 / Beauty Industry
Does one or more of the following describe you?
A desire to not just pursue "safe options" or the ones that "make sense" because that's been your path until now, but to pursue the options that really fire you up AND fit who you are
A yearning to move your career (and life) forward in a meaningful and fulfilling direction
Wanting to identify not just your short term career objectives but to create a long term vision and path that takes you beyond your next immediate steps into a life and career that you love
A lack of clarity as to what is next for you and/or what next steps to take
Fear that what you want in terms of your career and life isn't possible – or that it's too big of a leap for you to make
Uncertain as to which ideas and opportunities are right for you and you need help to focus, narrow down and confidently choose the careers/jobs/options that best suit you.
Not sure how to conduct an effective job search, groom yourself for promotion or plan for retirement
Feelings of self-doubt, lack of self-confidence, indecision, procrastination and/or fear of the unknown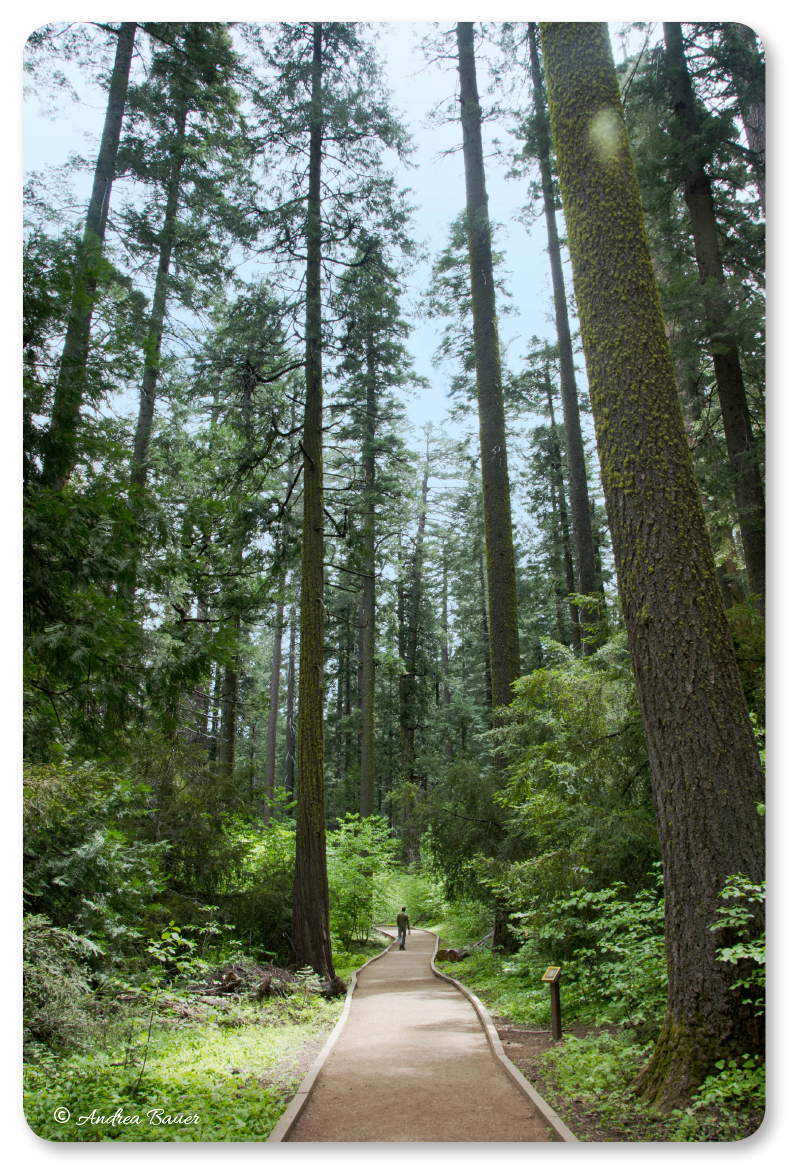 If so, then Fresh Start was designed specifically for you.
Fresh Start is a one-on-one, highly-customized, career coaching program – an intimate incubator where you will get crystal clear on your vision & goals, on your unique career DNA and on the jobs / options / career paths that match.
You'll learn how to conduct an effective job search or promotion process – from application to negotiation – including how to craft "marketing materials" that get you noticed. Or, if retiring is on your horizon, how to transition into a productive, pleasurable and meaningful retirement.
Whatever transition you're in, we'll do this all in support of you making a Fresh Start in your career that's aligned to who you are and the life you want to live.
In The Fresh Start program, you will gain the skills, tools and experience to run an effective career transition, job search or promotion process including:
Learn how to overcome inner blocks that hold you back from pursuing what you want such as fear of change, lack of self-confidence, and indecision, among others

Clarify your unique strengths, skills, experience, interests and true career desires

Explore opportunities and paths that are a potential fit for you

Establish your short and long term career & life goals

Refresh your resume, cover letters, and social medial profiles to compellingly express who you are and what you have to offer

Position and market yourself in a way that is attractive and aligned and demonstrates your value to potential employers

Polish your interviewing, networking and negotiating skills so that you can speak (and influence) with confidence, ease and impact

Evaluate right fit of organizations / opportunities / offers

Objectively choose the opportunities that are truly right for you with clarity and confidence

Negotiate for what you want in your new role

Onboard well into your new role
These are skills and tools that you can use over and over again, long after your program is done, whenever you choose to make a career transition.
Through this process you will play an active role in growing and managing your career, and will learn how to actively listen to, and apply, your inner wisdom to achieve the outcomes and impact you want.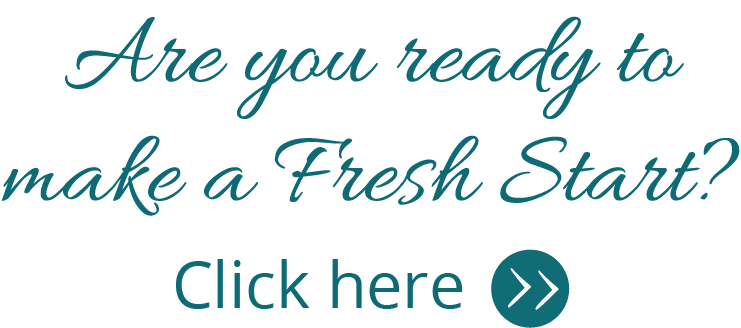 Over the course of my corporate & coaching career – I've worked closely with executives, leaders, and employees of all levels on financial, career and personnel matters.
I've interviewed, recommended, and hired a lot of people too – including for Visa's College Hire Program (which I co-created after piloting Visa's Management Training Program), and as an in-house recruiter for Visa.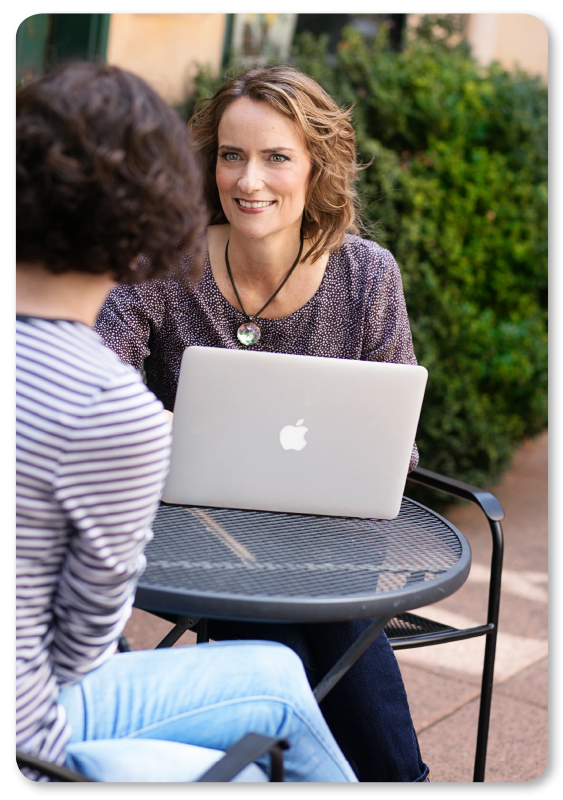 I intimately know the story of hiring, getting hired, staying hired and performing from all sides.
And no matter what role I've played or what "job title" I've worn, it has always mattered to me that people love their work, love their life, and grow harmoniously in both.
It started with my own desire to love my work, which I didn't always. Not because of the actual work I was doing or the people I was doing it with, but because of the conservative environment and culture I was doing it in.
It took me four long winding years of on-again, off-again "self-career coaching" and following the clues of my own heart and intuition to finally figure out that what I truly wanted was to be my own boss and that who I was innately wired (and gifted) to be was a coach. An executive and career coach to be exact.
(Hint: It does not have to take you as long to find (and revel in) your "work with passion".)
What I offer in Fresh Start is not standard or cookie cutter – it's tailored to you. And it gives you all the tools, knowledge, confidence and support you need to grow your career in a meaningful and aligned way.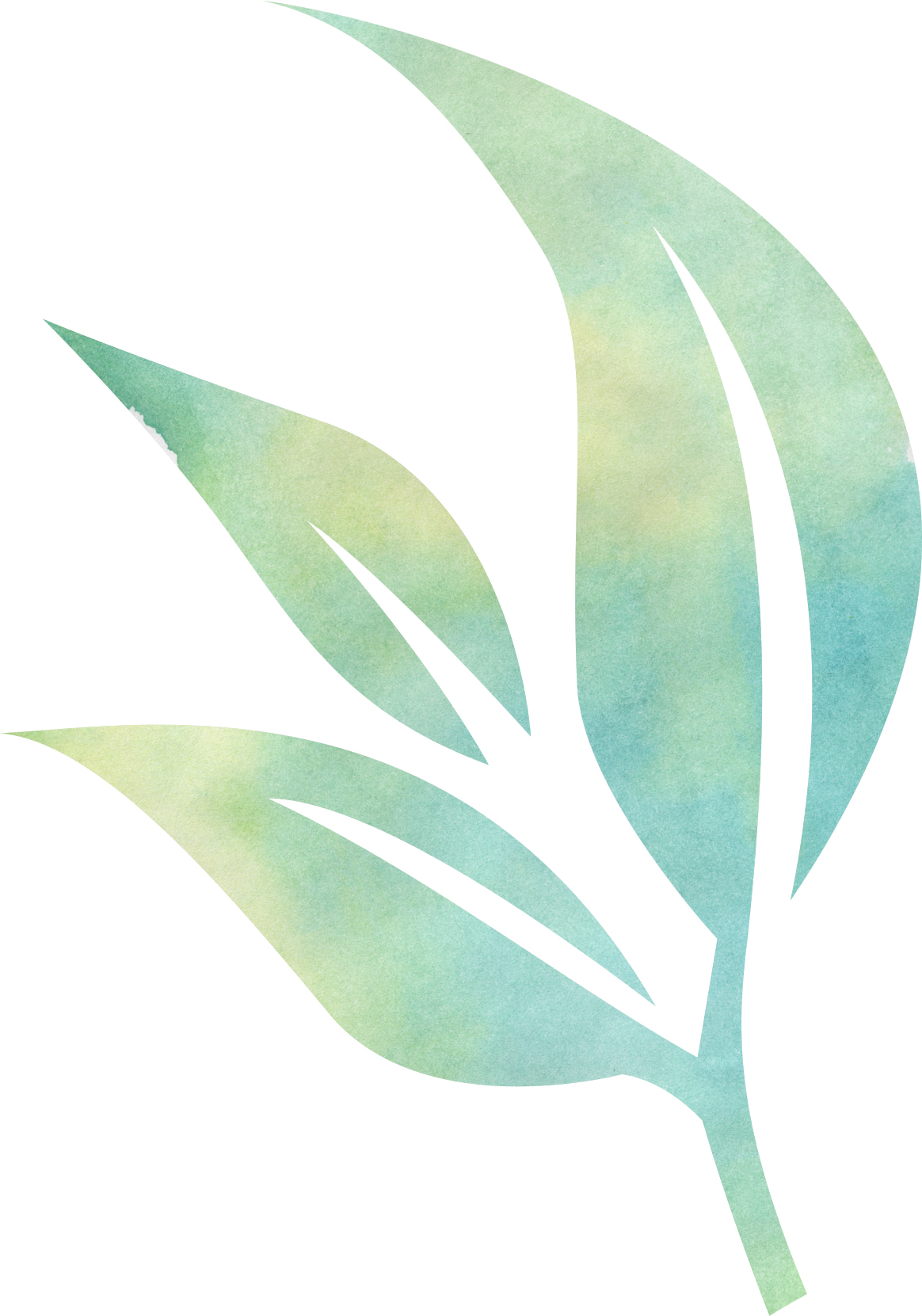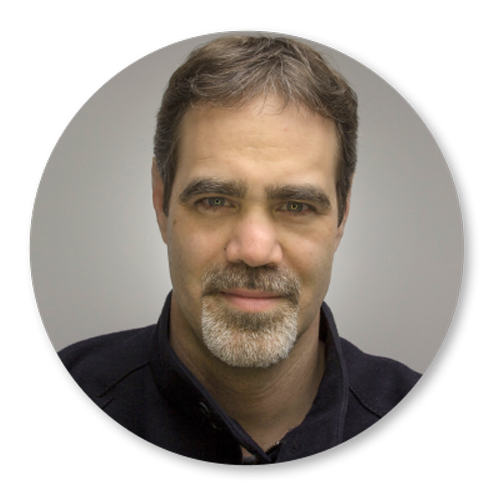 "I came to Andrea during a very tough job market (when the .com tech bubble crashed in the Bay Area) and in the midst of a job search that wasn't yielding any results. I knew what I wanted job wise – but needed motivation and support to stay true to myself and my goals in the face of a market that offered few to no openings. My self-confidence and hopes of finding rewarding work were dwindling fast. Plus – as an introvert – I was having a hard time presenting and marketing myself well to others. I needed help!
Andrea was very patient and stayed with me for a very long time until finally, I landed a great job with her help!
Andrea's constant positive attitude, her optimistic outlook, her practical advice, her active participation to help me find new avenues to explore, the suggestions she made to help me present, network and build confidence in myself, plus the way she kept my eye on the ball on both my short and long term career goals and action steps helped me tremendously. Frankly, I don't think I could have had a better experience with anyone else!"
Blair Collins, Video Project Manager, Bio-Rad
"Despite being "successful" in my job with a desirable title and salary, my work did not feel meaningful to me. I felt stifled, trapped and unfulfilled. On top of that, I could not quiet my inner critic's negative chatter. I didn't believe a career that is spiritually fulfilling AND financially rewarding was possible. I thought I had to start over on an entirely new path and, at 41, it felt too late for that.
Working with Andrea gave me clarity around what I needed to make me happier and more comfortable in my present job and situation.
Through internal networking, I was promoted to an Executive Director position that's much more aligned to my strengths: it's financially rewarding, a challenging growth opportunity, and a bridge job toward my "great work" in life. Now, my career plan is focused on what's good for me – in line with my talents and passions – and based on my short and long-term career goals."
Shilpa, Executive Director,
Fortune 500 / Beauty Industry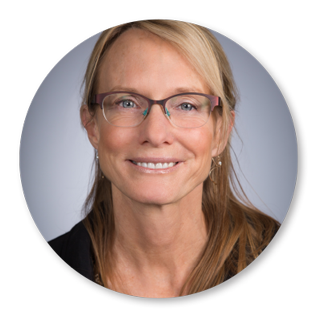 "I enlisted Andrea to assist me in evaluating where I might want to go next in my career while in the midst of a difficult leadership transition at a place I had worked for almost a decade. In our work together, she not only guided me through a number of exercises and conversations to help me think about my next career move, but also in crafting a strong departure and package that would allow me some time to explore career options.
Andrea is an invaluable sounding board, advisor and support. She helped me restore much of my self-esteem, which had taken a beating in the weeks prior to leaving my former position. She helped me think strategically about my networks, informational interviewing and independent contracting and – when I did interview for permanent positions – how best to present myself and get the information I needed to make an informed decision.
I ran most of my career-related communications by Andrea – she was prompt and helpful in her responses. Ultimately, when landing a permanent position, Andrea was a great sounding board for helping me negotiate a contract that offered me both security and flexibility, something I particularly valued.
Far more than a coach, Andrea really supported me through a crisis transition and has been a tremendous value to me in rebuilding my career."
Lori Lindburg, Non Profit Director (now Executive Director!)
Helping you grow a meaningful, rewarding and "aligned-to-you" career is why I do what I do. I put my full heart, mind, body and soul into my work and the professionals I work with. Because of this, I limit my work to a select group of smart, fun, growth-oriented private clients eager to make a Fresh Start in their life and career.
Because I am committed to helping professionals like you make wise and powerful decisions, and to ensure that there is mutual alignment with everyone I work with, I invite you to request a Let's Get Growing! Discovery Session – a gift from me to you.
In this deeply transformative session, you will experience the benefits of coaching with me and gain personal insights, expert feedback & next action steps designed to help you start fresh in your life and career.
If you feel a yes deep inside, the next step is to apply here for your Let's Get Growing! Discovery Session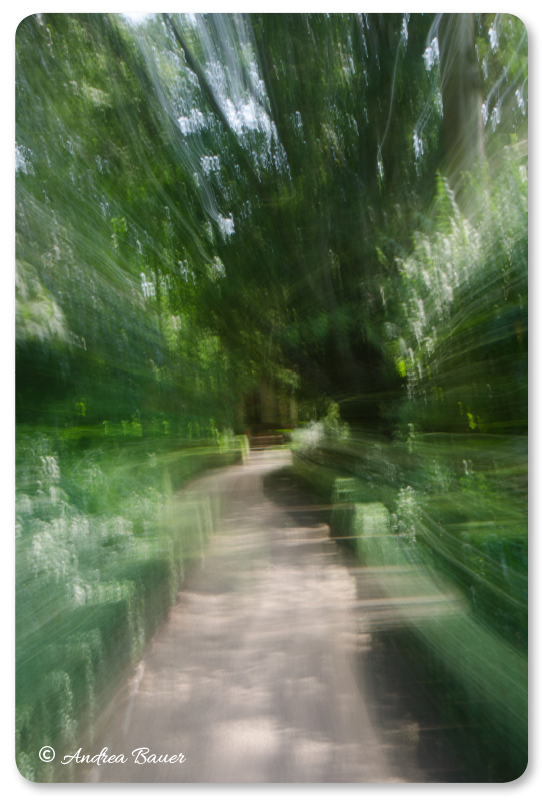 "I interviewed five potential coaches and decided on Andrea after she quickly and strategically weighed in during our first complimentary Let's Get Growing! coaching session to provide guidance around a very toxic and difficult situation I was in at work.
I would not hesitate to recommend her to anyone at any stage of his or her professional life. Andrea is strategic, motivating, supportive and challenging, while guiding an exploration that focuses on identifying and building on one's strengths. She does this with humor, compassion and coaxing, qualities that make working with her a valuable and pleasant experience. I am truly grateful to have had the good fortune to work with Andrea and hope to be able to continue my work with her as I embark on a new career."
Lori Lindburg, Non Profit Director (now ED!)
Through Fresh Start, I offer professionals like you the career development tools and support you need to make positive lasting change happen in your life and career. You will gain the knowledge, skills, confidence and courage to proactively manage and grow your career so that you can have the career/job and/or retirement that's most meaningful, rewarding and aligned to you. And what could be better than that?
Are you ready to make a Fresh Start?